LinkedIn Training for Alumni Networks
Connect, Refresh and Engage Online
These are unprecedented times and many Alumni Relations offices are looking for ways they can stay in touch with their alumni and be helpful as they face challenges professionally and personally.
In this 90-minute LinkedIn Training Cass McCrory guides your alumni through updating their own profile, connecting into the power of your alumni network, and coaches on social media activity to help them connect and advance professionally.
The training has two variations: one for new graduates (graduates of 2015-2020) and one for experienced alumni as the areas of focus slightly shift as more professional experience is gained.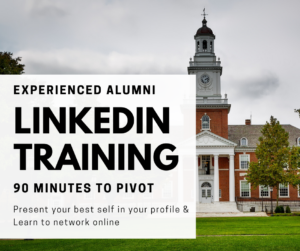 .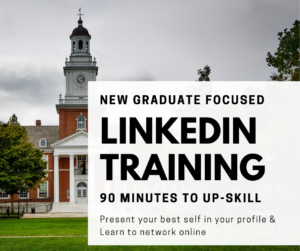 "The BEST TRAINING I've done in 20+ years with this company. Action oriented, questions were answered and I finally get WHY being on social media is important for ME and my company."
"Awesome session, thank you so much! I feel much more confident with my online presence now."
"Getting a lot of action on my profile ever since I updated it. Thanks so much! I'm recommending to everyone on my team."
"I loved this session. Thank you. Have time set aside today to work through how I'll be sharing my expertise each month."
Cass McCrory is a sought after marketing strategist, speaker, and trainer advising large enterprises and start-ups as they take their message and products to their target audience. Cass is passionate about doing work and life with great intention and that intentionality leads to fulfillment and success for projects and most importantly for people.
Clients include Accenture, Microsoft, Accumen,
intermix.io
, Usher's New Look, and countless entrepreneurs making their mark on the world. She has been featured in Oprah Magazine, a guest on The Lively Show and Creative Superhero and is host of her own podcast Real Women in Business. Based in Rochester, NY Cass has 4 ridiculously cute kids and 2 dogs and a love of craft beer and cocktails she shares with her husband.