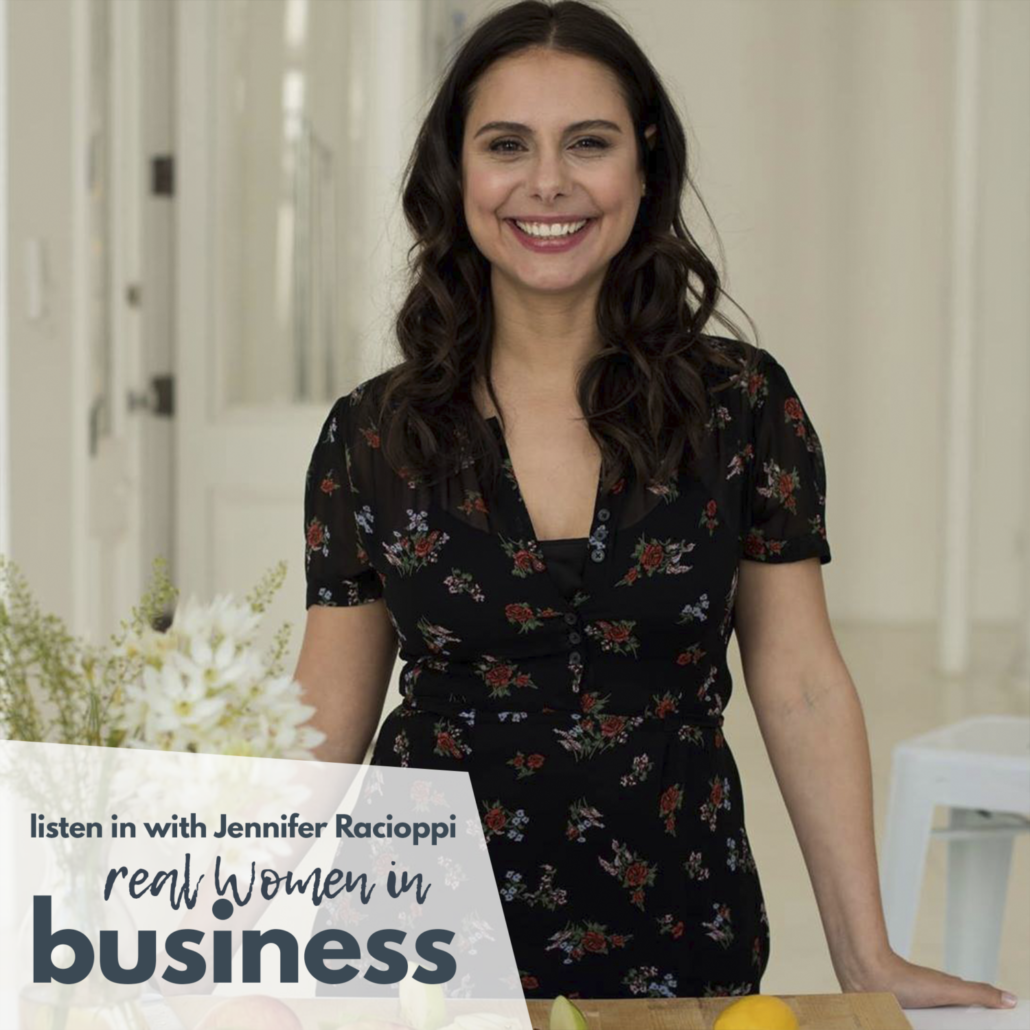 In this episode, we meet Jennifer Racioppi, a coach and astrologer who works with women on how to maximize their lives, from living in sync with who they really are to maximizing productivity that doesn't lead to burnout. She works with an astrological lens and calls these important lifestyle shifts the rhythm of success. We talk about the definition of rhythm, the benefits that come with syncing to the moon's phases, and the two reactions we have to anything we get into.
Formerly involved within the consulting space, Jenn shifted to entrepreneurship in order to create a workflow that works for her and her health. After a personal health crisis in her late teenage years, Jenn embarked on a healing journey that introduced her to working with the lunar cycle. Jenn shares the importance of positive psychology and integrated wellness in her life, what it means to be a velvet hammer and how it can transform your approach to efficiency, and how the "two percent idea" can enact meaningful change in your life.
Connect with Jenn on Instagram @jennracioppi, visit her blog at
www.jenniferracioppi.com
, and join her for her free 28 Day Moon Cycle Manifestation and Embodiment Challenge beginning in August, a practice designed to amplify your health by harnessing the power of the moon. Register on her website at
www.jenniferracioppi.com/challenge
. If you're curious about an influential book in Jenn's life, check out
Your Heart's Desire: Instructions for Creating the Life You Really Want
 by Sonia Choquette at a bookseller near you.
https://cassmccrory.com/wp-content/uploads/2019/12/JenniferRacioppiRWIB-1500x1500.png
1500
1500
Cass McCrory
https://cassmccrory.com/wp-content/uploads/2019/12/cassmccrory-logo-sitefixed-300x138.jpg
Cass McCrory
2019-07-15 07:36:19
2019-12-12 17:13:17
Business, the moon, astrology and living with the rhythm of success with Jennifer Racioppi – A Real Women in Buisness interview with Cass McCrory