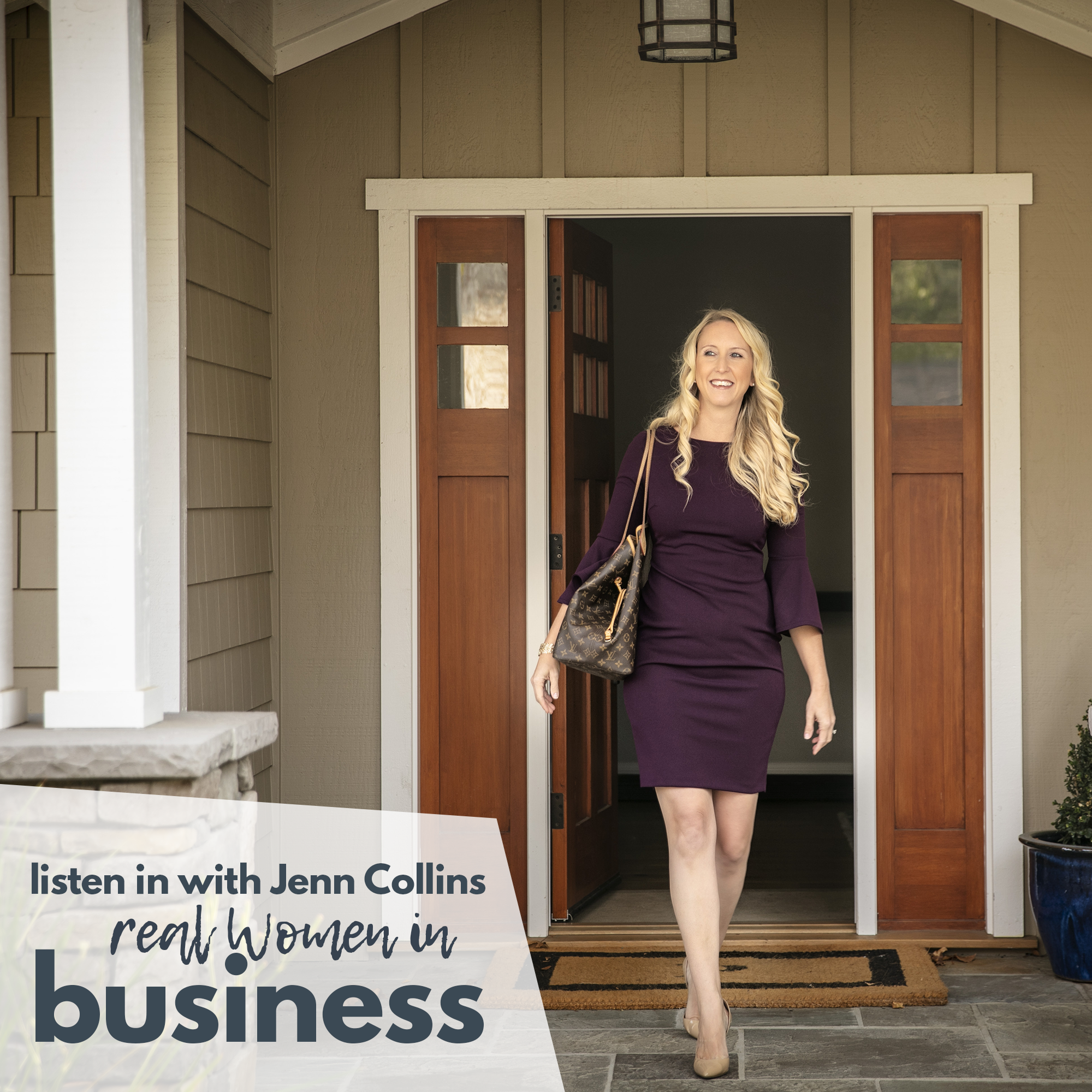 In this episode, we meet Jenn Collins, a real estate agent, mother, and wife based in the Bay Area. Jenn began her professional career in financial services in south Florida. After moving back to California in the early 2000s, she started working in commercial real estate and opened a yoga studio with her husband. After having her two daughters, she decided to return to work, where she now works in residential real estate.
Jenn shares her secrets to genuinely connecting with people, a foolproof technique to starting great conversations, no matter where you are, the practice that makes her days better, and how she knows she's wired for work. A woman who has worn many hats over the course of her career, Jenn reflects on the importance of vision boards, finding the joy in every day, and balancing work and family. She's a strong force for good who firmly believes in the benefits of staying positive, no matter what.
You can find the full description of the F.O.R.D. technique here: https://www.linkedin.com/pulse/how-carry-conversation-using-ford-method-joshua-jamias/, and check out the book behind Jenn's desire to stay positive, Mindset: The New Psychology of Success by Carol S. Dweck, at a bookseller near you.
Find more about Jenn Collins here: https://www.jenncollinshomes.com/
https://cassmccrory.com/wp-content/uploads/2019/05/JennCollins-RWIB.png
2000
2000
Cass McCrory
https://cassmccrory.com/wp-content/uploads/2019/12/cassmccrory-logo-sitefixed-300x138.jpg
Cass McCrory
2019-05-29 07:24:32
2019-12-12 16:35:57
Real Estate, Vision Boards and being a force for good with Jenn Collins – A Real Women in Buisness interview with Cass McCrory